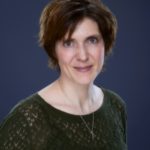 Kimberly graduated from Kikkawa College in Toronto, receiving top academic honours and an award for contribution to the school community.
After many years of receiving regular massages to help keep everything in balance during her ultramarathon training, Kimberly decided to ditch her desk job and return to school to pursue the much more active profession of massage therapy.
Kimberly's focus is on helping people to keep moving; whether their chosen movement involves sports, running after kids, repetitive movements with work or a hobby, or anything in between. She can help address a myriad of conditions including chronic pain, general muscle tension, sports injuries, tension headaches, and stress.
Kimberly can be reached at kimberly@nbmt.ca or via the contact form below.