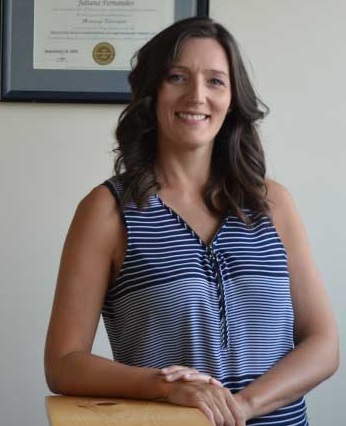 Tanyss graduated from Sutherland-Chan Massage School in 2002 and in 2005 became certified in Reflexology after attending the Ontario School of Reflexology.
Tanyss enjoys focusing her treatments using Swedish Massage and Deep Tissue therapies. Tanyss is also trained in Therapeutic Ultrasound and has experience within a number of different settings, including Chiropractic, Multidisciplinary clinics and day spa, which allow her to address a broad variety of conditions from sports injury, pregnancy massage, chronic pain, general muscle tension and stress.
Tanyss grew up in the Kingsway neighbourhood and has strong ties to the community. It was a lifelong dream fulfilled when she opened her own clinic space on Brentwood, around the corner from her family home, in December 2014. Tanyss is also a proud member of the Kingsway area BIA.
Tanyss has also been a member of the Registered Massage Therapists' association of Ontario since 2003.
Tanyss' passion as a health practitioner is fuelled by her ability to help people to feel better and enjoy a happy healthier lifestyle.
Tanyss can be reached at tanyss@nbmt.ca or via the contact form below.